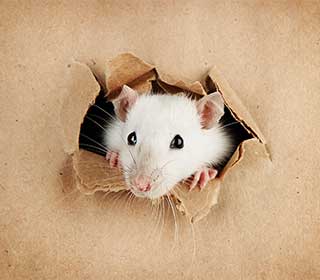 While fairly straightforward, it's still important to understand what exactly this whole attic-cleaning business entails! Professionals will come to your home and thoroughly get every inch of your attic cleared of dust and otherwise. The most pertinent factor is that they will do so safely, meaning that they'll ensure that none of the dirt and substances get into your home's air to pollute it in the process, something called "cross-contamination". So, is it time to get your attic cleaned? Decide for yourself by reading further!
It Helps Your Family Breathe Easier!
The most important reason for getting your attic cleaned is for the sake of the air quality in your home. Even though the dust is up in your attic, the ventilation system that keeps air circulating through your home means that it will still wind up mingling with the air as it passes through, then brought down into the household. This can cause complications for people with asthma and other breathing troubles, the elderly, and even children. Allergy sufferers will certainly be affected and bothered by it, and even those with no health troubles can be fatigued. Clearing out all those substances will help!
Energy Efficiency May be Lowered!
Another problem with the vents being blocked up with materials is that it makes it far harder for air to pass through. Proper circulation of air in the home helps to keep the temperature stable and ensure that your heater and air conditioning won't need to run as frequently. However, if this circulation is hindered heavily by dust build-up, then both systems may need to run far more to keep things comfortable and will waste energy as they do.
It Lowers The Risk Of Infestations!
All that dirt and grime in the attic can look like prime breeding grounds for rodents as well as insects and entice them in to start making themselves at home. Rodents in particular can damage your insulation by using it for nesting and spread disease through their waste and carcasses if they wind up trapped. Your energy bill will again rise thanks to faulty insulation, and the bacteria can make its way into your household fairly easily. It's best and safest to get rid of that enticing layer of dust as soon as possible!