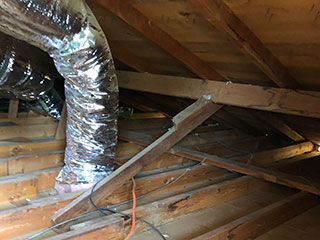 What Is A Crawl Space?
Most homes have a small area under the house itself, at times just big enough to crawl through, hence the name. These spaces usually have important components of the household in them, such as cables that run the electricity through, and pipes carrying water to the bathrooms and kitchen. They are in fact purposefully put in due to being the safest and easiest way to have these systems in place, while secluding them from the rest of the home where they could be unsightly or in the way.
What Issues Can Arise?
There are a surprising amount of problems that can occur in crawl spaces, and they often go unseen due to the fact that they're so easily ignored. However, it's important to pay attention for the sake of both safety, as well as preventing damage. If moisture gets in, or there's a leak from a pipe, it can rust the pipe and cause it to break further, which will lead to excessive water spending. It also creates the perfect environment for mold growth. This can damage the area, and also lead to health risks from the spores. Animals also tend to find these spaces the best place to create nests, and in the process may gnaw on wood or cables. Even aside from the issue of energy waste, they can also spread harmful bacteria that, like the mold spores, may rise into the home thanks to hot air moving upward.
Our Professionals Can Assist You
Attempting to take care of these issues yourself could lead to a lot of troubles such as getting stuck when you don't know what you're doing, and the risk of breathing in toxins from mold or otherwise without proper precautions. That's why we're here to take care of it all for you! Using top quality equipment, we'll get the entire area completely cleaned out for you so you won't need to worry.
Call Us Today
Contact Attic Cleaning Mill Valley for all of your crawl space's needs!